About Us
Pi Melbourne was established in 2005 we are based at 585 Little Collins Street Melbourne. Since 2006 we have established a vast array of clients that spread worldwide, we like to treat our clients on an individual basis as each job is tailor made to their needs. No two jobs are a like and that's why our staff are trained to listen and treat every job differently. There are many private investigators in Melbourne and we all have our different techniques but one technique that will never change is to always do what your client wants and at the same time to always give your professional opinion. Many of our jobs are varied, some are for cheating partners, corporate investigations, teenage monitoring and family law, they all have one thing in common, they all need surveillance. The cost of a private investigator varies as every job is different.
WHAT DOES A PRIVATE INVESTIGATOR IN MELBOURNE COST
Our services are a fixed rate of only $90 per hour, this price can also be negotiable depending on how busy we are.
FREE Photos
FREE Video
FREE Kilometres
NO HIDDEN COSTS
Other private investigation firms may charge only 60 per hour but they will also charge for photos , video;s , parking, meals and one dollar per kilometre and that can add up quickly to over 100 per hour sometimes even 200 per hour at the end of the invoice, and that's not good for the customer if they don't under stand all the charges. . That's why at PI Melbourne our private investigation firm will only give you a one set price at 90 per hour that covers everything so there are no surprises at the end. We only want to offer great service with a reasonable price .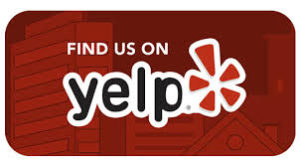 When you work hard and that too with integrity, professionalism & expertise, the body and quality of work speaks for itself. Check us out at Yelp; that we are the premier among private investigator agencies in Melbourne is evident from our numero Uno position at the top 10 private investigators list in Melbourne. We continue to provide our clients with a wide range of private detective services, that too with efficiency and dedication.